Ok, it's Merlot month, not just here in Monterey but all over the world. It's also breast cancer awareness month, but we're wine guys (for this post). We just happened to be focused on Merlot's in our back yard, and our back yard is Monterey County. There
are a few producers growing Merlot grapes and making a Merlot in our area, and so we decided to invite them all to submit to a blind tasting to find the best Monterey County Merlot. We know you are thinking, what a huge undertaking we were burdening ourselves with, but for the good of the wine drinking community we were willing to put in the hard work. While not everyone submitted, we're sure they have their reasons (busy with harvest) but for those that did, we felt it was a testament to the belief in their wine as good quality and value to their customers that they stepped up to the challenge.
Monterey County is considered one of California's premier wine-producing regions (lots of their grapes go to Napa and Sonoma). Monterey Merlot?, Isn't Monterey all Pinot Noir and Chardonnay? Well as of a couple years ago there were 42 different varietals grown in Monterey County. While Merlot is not commonly grown in Mobterey County, a few small areas offer the terroir needed.
With both luxury resorts and quaint B&Bs, fine dining and beach burger stands it's no wonder that Wine Enthusiast named it 'California's Top Wine Destination'. It is John Steinbeck country with a furtile valley rimmed with beautiful mountain ranges, and spectacular coastal scenery including Big Sur, 17-Mile Drive, Pebble Beach, Carmel by the Sea and Pacific Grove. It also has the tourist (and locals) areas of Cannery Row and Fisherman's Wharf.
Now you know that the Monterey area has a wide range of things to do and see, as well as 45 or so tasting rooms for wine-oriented visitors.
So let's get back to the topic of Merlot month in Monterey.
With bags on our heads (it was a blind tasting after all) we got stuck into it. The tough yakka of blind tasting the wines and picking a favorite out of the bunch. While discussing the process of picking the best we decided to pick a couple of extra favorites from the group for some added value to our readers. Kind of like the Miss Universe contest, a winner first runner up and two honorable mentions. We did say kinda!
Merlot. How would one describe Merlot? To Quote the Appellation America;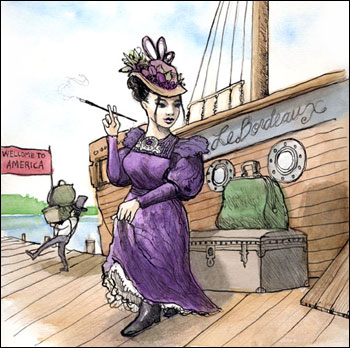 Merlot
Madame Merlot, you're a big gal, soft and smoky; how we love your full, curvaceous figure. But you are so much more than simply a voluptuous pinup girl from Bordeaux. You carry yourself with a demeanor of maturity always ahead of your age. Perhaps it is your ever amiable and generous nature that makes you the perfect companion for the acid-tongued Cabernet Sauvignon. You smooth the rough edges he's so prone to in his youth, making him more presentable to polite society.
Who would not fall in love with Merlot with a description like that. It's no wonder that Merlot is often the gateway to red wine and yet is also the go to for those with mature discerning palates.
We went to great lengths to make sure that it truly was a blind tasting. The things we all knew;
1. We were tasting Merlot from Monterey County Wineries with tasting rooms.
2. We were to be tasting based on how we enjoyed the wine not just as a Merlot.
3. No one had any clue whose wine they were tasting. (one person knew who they all were, but not in what bags)
4. All bottles had their capsules removed and were brown bagged.
5. Necks were taped to conceal any cork identification, then were loaded into the wine refrigerator for proper chilling.
6. Bagged bottles were randomly removed from wine fridge by non drinking individual to be numbered and put in cooler for transport.
7. Non drinker pulled all corks out of view of the five tasters.
8. All wine was poured by non taster.
9. Wines were revisited at the request of individual tasters.
10. Each individuals ratings were cross referenced to the number on the bottle and tabulated.
A couple comments to begin;
There were some surprises! A serious disappointment! Some generally very close scoring between tasters.
Tasters, who were the tasters? Well due to some scheduling conflicts there were fewer than hoped but a group of five did the work. There was of course the Kiwi and Koala and our collector collaborator Frog and two of the better halves. The third better half was in charge of making sure we had no clue as to who's wine we were tasting, taking notes and tabulating scores.
Ok,ok already, so what are the results you ask? Again some very, very close votes.
Of the wines submitted these were the top four, Puma Rd Gold, Joulian Vineyards Silver and Galante Vineyards and Heller Estate Bronze.
We thank the wineries for submitting and these four will be scheduled for future stories on their wineries and other wines.
So as we head into Merlot month remember to go out tasting and pay special attention to the Merlot.
Happy Tasting Adventures,